Marine Cathodic Protection

Marine Structures
Contact Us
Cathodic Protection – Longevity in the harshest environment
Marine structures exist in the harshest most corrosive environment on the globe. The added pressure of such a hazardous environment makes the need to reliably prevent corrosion critical to operation. Corrosion Service has decades of experience in preventing corrosion and providing marine cathodic protection design, engineering, supply and field services to the marine industry in Canada and the United States of America.
Cathodic protection is the most common electrochemical technique used to prevent external corrosion on submerged marine structures. Protection is accomplished by applying a direct current to the surface of the metal, which causes the electrochemical potential of the structure to shift from a corroding state to a polarized and non-corroding state.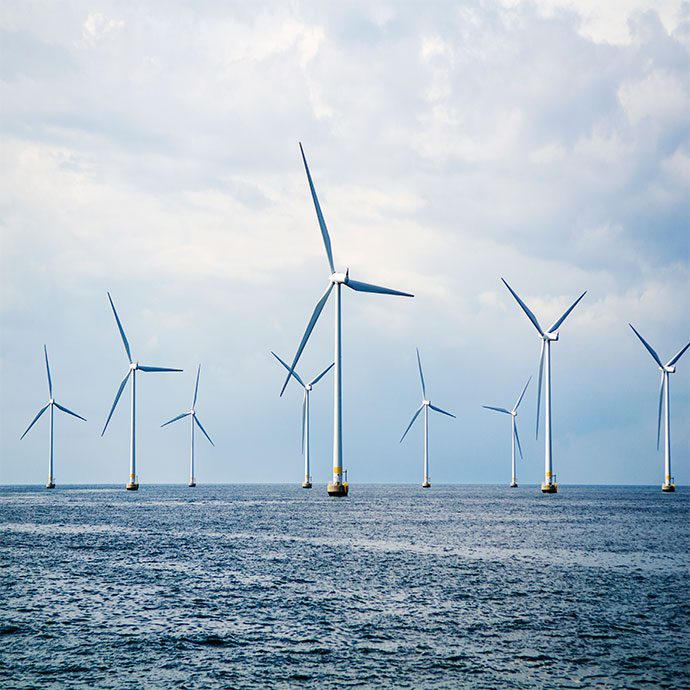 Our team and the services that we offer
All marine systems are different, and whether the project is new build, rehabilitation, or routine maintenance, our talented team of industry professionals is empowered to understand the unique characteristics of every enquiry. This is important because as an organization, Corrosion Service strives to provide the extremely high level of support and partnership necessary in order to create the customized solutions that our clients require on a daily basis.
Branch offices are strategically located on the east and west coasts of North America and are the primary line of contact for marine clients. Each branch office is designed to provide front line engineering expertise, project management support and onsite services in collaboration with our Toronto engineering hub that provides high level engineering and design services.
Team members are highly trained, with engineering staff certified at various levels by the National Association of Corrosion Engineers International.
Our cathodic protection services include:
System Design
Anode Installation
Annual Surveys
Remote Monitoring
System Audits
System Maintenance
Service Profile - Design Services
System optimization is critical at the marine cathodic protection design stage to ensure the system components are selected, sized and strategically located to provide efficient current distribution for the marine asset to be protected.
Our long history of design and complete understanding of the electrochemical process, having designed numerous marine cathodic protections systems over the years for various structures in North America and around the world give our present and future clients the confidence in Corrosion Service.
Our Design teams consist of NACE trained and certified professionals having all the skills to complete the job. Our Engineering and Drafting services and as well support staff follow defined work flows that allow full exposure to internal and external auditors confirming system excellence prior to installation. Having established and documented work flows for the entire design process ensures our process is transparent and instills confidence that the designed system will exceed the clients expectation once installed for many years to come.
Service Profile - Installation Services
We have dedicated crews that are trained in the installation of marine cathodic protection systems. Projects range from installing a single sacrificial anode onto a pile or providing large crews installing underwater sacrificial or impressed current anode systems as per the design requirements.
To ensure the work in is completed on budget and on time we own a fleet of construction equipment and have partnered with specialised prequalified dive contractors have the required skills to assist us in completing the job.
Service Profile - System Commisioning and Annual Maintenance Survey
Efficiency and effectiveness of the marine cathodic protection system design and installation is a thoroughly evaluated when the system components are commissioning and the adjustive energization survey is undertaken.
Following defined project commissioning and/or test procedures, all components are reviewed, documented and once technical parameters are met, the system is energized and adjusted to achieve maximum efficiency while ensuring marine asset complete cathodic protection.
Having trained and qualified staff is critical in completing this work and Corrosion Service has specialized crews that are NACE trained and certified for completing commissioning reporting, compliance inspections, annual and adjustive maintenance surveys.
All data obtained from site is reviewed and a technical analysis is completed by specialist engineers and information is included in a detailed report for the clients review and issue with confidence to regulators.
The Corrosion Service Technical Library that Documents our Past and Defines our Future
Corrosion Service has and remains a leader in the corrosion control industry, supporting the various industries in North America and around the World, ensuring asset integrity by providing responsible engineering services. As part of our continued commitment we would like to welcome you to our electronic Library as the place to view our various technical papers written and presented over the past 69+ years that have supported the corrosion industry advancement.
We also converted a prime corner office into a Library at our Head Office and dedicated the room to Sorin Segall because of his commitment to Corrosion Service, the numerous papers presented, the engineering mentoring within Corrosion Service and to our industry.
We would be pleased for you to come and view this comprehensive library that includes various text books, relevant publications, all NACE Materials Performance magazines presented since first publication, technical bulletins and various other related corrosion related print material.
Since our founding in 1950, we have built an extensive portfolio of specialist products for the corrosion prevention industry.
Our materials supply team has access to a full-range of Marine Cathodic Protection and Corrosion Integrity materials both manufactured in-house and sourced from partner suppliers.
Our dedicated supply chain team is based in Toronto alongside our material distribution hub, which is capable of delivering materials throughout the world on short notice.