Since our founding Corrosion Service has and remains a leader in the corrosion control industry, supporting the various industries in North American and around the World ensuring asset integrity by providing responsible engineering services.
As part of our continued commitment, we would like to welcome you to our electronic Library as the place to view our various technical paper written and presented over the past 69+ years supporting and advancing the corrosion industry advancement.
On your left you can select the author of interest to view all papers presented or enter a search by topic. For each, an abstract is provided and a download link for your review. We would be please to assist if you have any questions and feel free to contact us.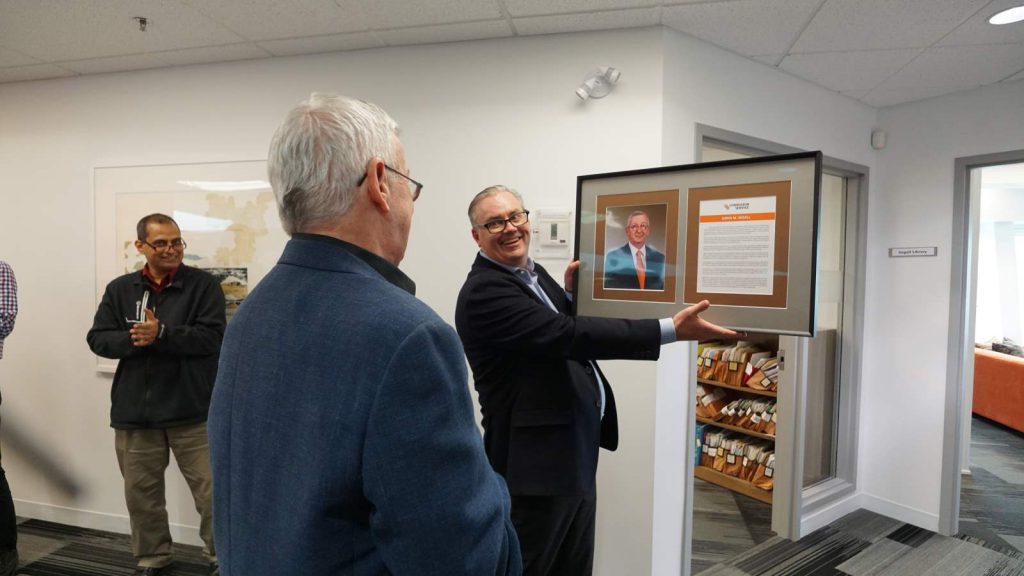 The Corrosion Service Library
We converted a prime corner office into a Library at our Head Office and dedicated the room to Sorin Segal for his commitment to Corrosion Service, the numerous papers presented, the engineering mentoring within Corrosion Service and to our industry. We would be pleased for you to come and view this comprehensive library that includes various text books, relevant publications, all NACE Materials Performance magazines presented since first publication, technical bulletins and various other related corrosion related print material.
Our Technical Papers For Download
Published : February 7, 2019
Techniques for telluric compensation of close-interval potential survey (CIPS) data have been known and used in the pipeline industry for many years. However, in recent years, operators have begun to question the effectiveness of surveys performed during periods of significant telluric activity and, in some […]
Read the complete abstract
Published : February 7, 2019
Pipeline integrity is embracing the technologies that have been produced by the Big Data revolution. Database access, machine learning algorithms, and analytics tools are no longer the domain of researchers and IT experts, and can be easily deployed to improve our use of pipeline integrity […]
Read the complete abstract
Published : February 6, 2019
The ability to adequately monitor and protect long, deep trenchless crossings installed in rock is critical to ongoing safe operation of pipelines. This paper is a case study of a long horizontally directionally drilled crossing that was subject to significant coating damage at installation. The […]
Read the complete abstract
Published : February 1, 2019
Anodic protection is a powerful technique used to mitigate liquor tankage corrosion. The large currents required to protect a typical vessel led to problems in the first generation of commercial systems. This article describes what caused the problems. Part II (March 2002 MP) will discuss […]
Read the complete abstract
Published : April 17, 2018
Recent close-interval potential surveys have raised concerns about the accuracy of potential measurements on some older pipelines. Two significant sources of error were identified: metallic IR-drops and equalization currents. These resulted in measured on and off potentials which differed by hundreds of millivolts from the […]
Read the complete abstract
Published : April 16, 2018
This paper covers various methods for dealing with sources of errors affecting the accuracy of the Direct Current Voltage Gradient (DCVG) coating defect identification and sizing tool. Topics reviewed in detail include: eliminating the influence of local soil resistivity and varying pipe depth on the […]
Read the complete abstract
Published : March 29, 2017
The quality of the indirect inspection data is a critical factor in conducting a successful ECDA. It is therefore essential to increase the accuracy of the field data collection, to improve the data processing and to effectively present the results. This paper describes several challenges […]
Read the complete abstract
Published : March 29, 2017
An AC interference study was conducted in 2015 following the installation of a new 240 kV powerline in a remote area of Alberta, Canada. The calculations indicated severe risk of AC corrosion for the paralleling pipelines and safety hazards for pipeline personnel, especially under fault […]
Read the complete abstract