DC Transit Electrical Interference

Stray Current DC Interference
Contact Us
DC Interference Mitigation: Reducing Corrosion Risk on Pipeline Infrastructure Near DC Rail Networks and in shared corridors
Stray current DC transit/rail systems and cathodic protection interference is the result of unwanted or uncontrolled stray DC currents flowing onto and off pipelines or other buried metallic structures, resulting in aggressive and localized corrosion. These stray currents can come from foreign cathodic protection systems and the operation of DC transit/rail systems.
The Corrosion Service team is highly experienced in mitigating electrical interference on pipelines. We provide best-in-class stray current DC mitigation solutions. That way, your organization can safely and efficiently manage the integrity risk posed by aggressive stray current DC interference.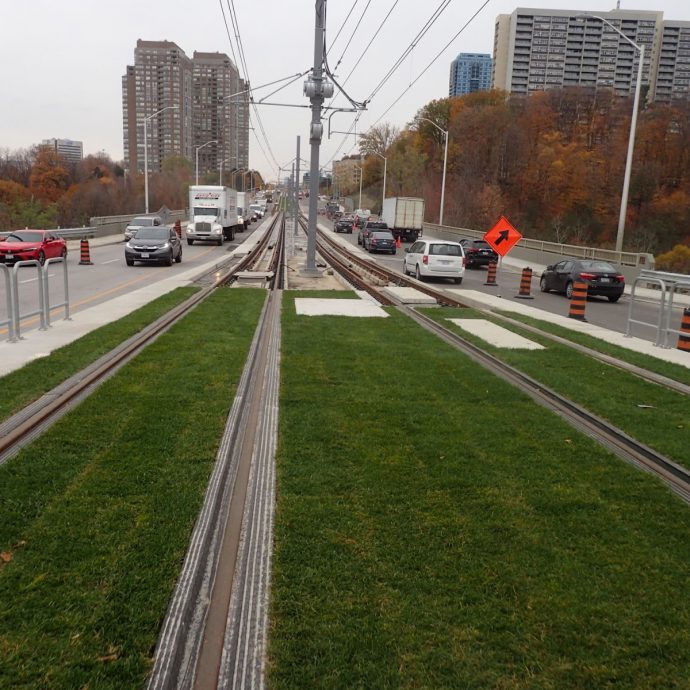 All pipeline systems subject to electrical interference are different. Whether your project is a new build, routine maintenance, or even the event of rehabilitation, we're happy to assist. Corrosion Service provides an exceptional level of partnership and support, ensuring your customized mitigation solutions are installed properly and operate effectively.
Branch offices operated by our talented and highly trained experts can be found across North America. These serve as a direct contact line for our clients, prhttps://nace.org/home.aspxoviding them with project management assistance, support, and dedicated field services. In collaboration with our Toronto engineering hub, you can also take advantage of our higher-level engineering and system design services. Not only that, but our entire engineering workforce is certified by the Association of Materials Protection and Performance (AMPP).
Our DC Interference Mitigation Services include:
Full-Service DC Interference Mitigation

DC Mitigation Design

Deep & Shallow Ground Well Installation

Direct Bonds and Forced Drainage Bonds

Turn-Key Installations

DC Interference Testing

System Audits

System Maintenance

Annual Compliance Surveys

Remote Monitoring
To learn more please download our literature.
Service Profile - Design Services
Mitigation of stray current DC interference first requires an understanding of the DC interference mechanism. This includes an assessment of nearby DC current sources, such as foreign operators' CP systems or DC rail systems, and configuration and geometry of affected pipelines and DC current sources.
For DC rail systems, this will include an evaluation of the proposed DC rail, with a focus on the trains' power supply and drive current path, including electrical isolation of the third rail (and fourth rail, where present). For foreign pipeline systems, this will include a review of all affected pipelines' cathodic protection systems.
Once the DC interference mechanism is understood, the most effective DC interference mitigation method will be selected and designed. This can include sacrificial anode ground beds, electrical bonding between company-owned and foreign pipelines, and forced drainage bonds using a potential-controlled rectifier. Corrosion Service can also directly work with DC rail designers or owners to ensure your stray current mitigation requirements are met throughout the design and operation of the DC rail system.
We've designed a wide and varied array of DC interference mitigation systems over the years. This includes solutions for DC rail systems and complex pipeline networks.
The design of your customized solution is managed by NACE-certified experts on our team. Corrosion Service's engineering and drafting capabilities, paired with top-notch support and well-established workflows, make it easier to confirm optimal performance via internal and external auditors even before your system is installed.
Service Profile - Installation Services
Our DC interference mitigation projects range from installing one or more sacrificial anode beds to bonding connections between company-owned and foreign pipelines, or even active current drains. Installation services can also include inspection of rail isolation devices, such as rail tie-isolators and performing rail-to-earth resistance testing. And, with a fleet of specialized construction equipment and partnerships with trusted, fully qualified contractors, we're ready to get started when you are.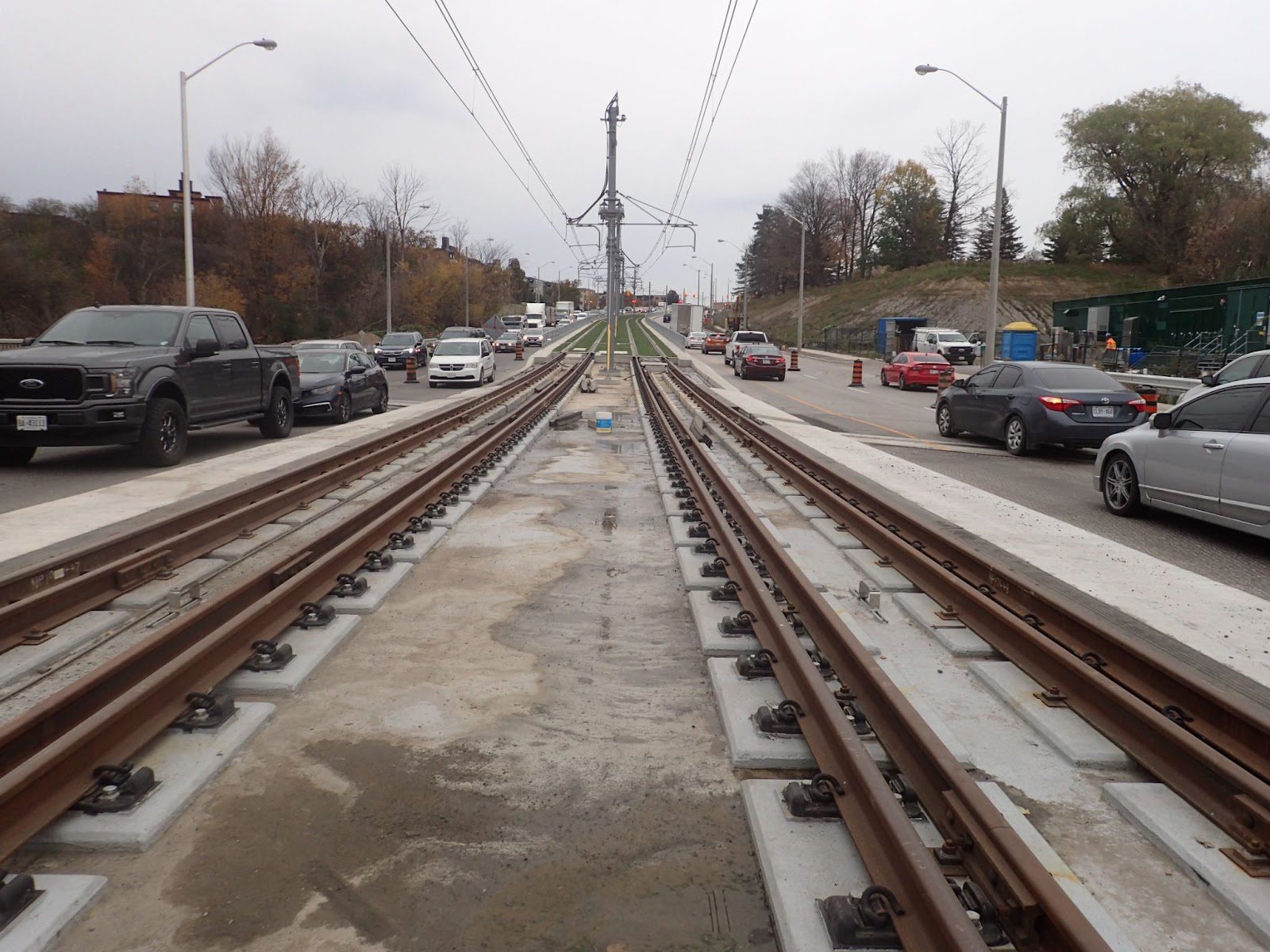 Service Profile - System Commissioning and Annual Maintenance Survey
The effectiveness of a DC interference mitigation system is assessed as part of a detailed commissioning survey. All installed components will be tested and adjusted as required to ensure the DC interference risk is mitigated.
A DC interference system is normally assessed on a yearly basis during an annual maintenance survey. This is also an opportunity to assess whether any new DC interference risks have arisen, for example as a result of newly constructed pipelines or other facilities. Our team includes experienced professionals who are NACE trained and certified for performing compliance inspections, preparing commissioning reporting, and annual and/or maintenance surveys as needed. Any data collected from the field is analyzed by highly trained and experienced specialist engineers. This is then compiled with care and clarity via our comprehensive reporting, ensuring you can review with ease and peace of mind before issuing documentation to regulators.
DC interference is unwanted DC current flowing through a pipeline or buried metallic structure. Since the electric current must always flow back to its source, if it is picked up by a pipeline, it must also discharge somewhere. As a result, accelerated corrosion can occur at this discharge point. DC interference can take place on cathodically protected and unprotected structures.
DC interference is commonly seen where pipelines and DC rail systems share a right of way or cross each other. These rail systems sometimes use the earth as a return path for its motor current; this earth current can be the source of DC interference on nearby pipelines.
DC interference is also seen when multiple, unrelated cathodic protection systems are located in close proximity to each other. For example, a corridor where several different pipeline companies share the same right-of-way but do not share cathodic protection, or where one pipeline crosses another foreign company's pipeline.